Miramichi Fishing Report for Thursday, July 30, 2015
Like last week, we have another very positive report this week.  Almost every part of the river system is reporting very good numbers of fish in the system.  However, the fish are not taking as well as many anglers would like, or if they do, they are taking short as they are on the move.  This is not to say anglers are not catching fish, because they are.
Doug White's Tammerack Sports Fly Shop in Juniper said he was away last week but didn't change anything as far as the river report was concerned. The river came up about a foot, but since it was down three, it still is low. The biggest deterrent to fishing as I understand it is not being allowed to keep even one salmon, and that comes from just about everyone I've talked to. Because no one is fishing I really don't see the point of me sending anymore reports as nothing has changed since June.
[wp_bannerize group="doug1″]
W. W. Doak and Sons in Doaktown said angling is pretty good, and has been for about the last two weeks, with Monday of this week being the best so far.  In addition, very good numbers of fish are being seen, although they are on the move.  The water is close to perfect and over all angling has been ideal for July with slightly more grilse than salmon.  Even if anglers are not catching, they know they are over fish.
Flies of choice were Same-Thing-Murrays, Glitter Bears, Shady Ladies, Undertakers and White-tailed Green Machines on nos. 8 & 10 hooks.
Derek Munn of Ledges Inn in Doaktown and Mountain Channel in the Rapids area said there are good numbers of fresh fish coming in daily and generally anglers are seeing lots of fish, although they are not taking as well as might be hoped.  There is a good mix of grilse and salmon, with one hitting the scales at 18-pounds.  Mountain Channel was fishing really well as it is more of a high water pool.  The water conditions were almost perfect, except for being a tad lower in Doaktown than at Mountain Channel.
Flies of choice were Black Bugs, White-tailed Green Machines, Undertakers, Blue Bombers and Blue & White Bombers.
Herb Barry Sr. of Herb's Fly Shop on the Station Road in Blackville said the river is full of fish.  He had run the river from the Upper Blackville Bridge down to the Blackville Park, and said he'd seen more fish than he had in at least five years.  He estimated one salmon he saw would have weighed 30 pounds.  One nearly jumped into his canoe.  He did see one caught and knew of another angler that had limited out with a salmon and three grilse in a day.  Generally the fish were on the move.
Flies of choice were Bombers, especially blue, Bear Hairs, Double-butt (red & green) Bear Hairs, Undertakers, Green-butt Red Squirrel Tails and White-tailed Green Machines.
Curtis Miramichi River Outfitting in Blackville said there were lots of fish around with a good mix of salmon and grilse.  However, they were not taking as well as expected.    Water was a perfect level and temperature.  Canoeing conditions were perfect.
Flies of choice were Blue Bombers, Carter's Bugs, Butterflies with white wings and yellow wings, White-tailed Green Machines, White-tailed Green Machines with red butts, Shady Ladies, Green Smurfs, Same-Thing-Murrays, Green Butt Bear Hairs and even some L.T. Specials.
George Routledge of George's Fly Shop at the Mouth of Renous in Quarryville said the fishing was good, with good numbers of fish around.  The water was a perfect height and temperature.  There was a good mix of salmon and grilse, and gradually the number of anglers out was increasing.
Flies of choice were Shady Ladies, White-tailed Green Machines, Double-butt (red & Green) Bear Hairs, Butterflies, Black Ghosts, and Same-Thing-Murrays on no. 6 hooks.
Jim Laws of Miramichi Hunting and Fishing in Newcastle, Miramichi reported decent numbers of fish going, although they were a bit fussy about taking.  There were not many local anglers out.  The water conditions were quite good.
Flies of choice were White-tailed Green Machines, and darker patterns such as Glitter Bears, Bear  Hairs, Shady Ladies and Undertakers.
Syd Matchett of Trout Brook Fly Shop on the Northwest Miramichi said angling was half-decent, depending upon who you were talking to.   Some are saying that this is the most fish they have seen in a long time, while are not so.  Syd knew of 15-20 fish caught this past week.  Both the clubs and Crown Reserve were fishing well, but there was a lack of local anglers on the river.  Water conditions were good.
Flies of choice were White-tailed Green Machines, Black Ghosts, Shady Ladies, and a selection of Bombers on nos. 4 & 6 hooks.
Debbie Norton of Upper Oxbow Outdoor Adventures on the Little Southwest Miramichi and her husband Dale were fishing the Restigouche River where angling was also reported as good.  They had caught fish themselves.
Upper Oxbow guide Brett Silliker said angling there was also good, with good numbers of fish being seen on all branches.  Their guests had landed five this week, but a lot of the fish were taking short and moving right through.
Flies of choice were Will Taylor Specials, and White-tailed Green Machines on nos. 6 & 8 hooks.
So with very good numbers of fresh fish coming into the system each day and good water conditions, it is time to get out and "on the water".
Don't forget to show your support for our sponsors, because without them, this column would not be possible.
Check out Deals 4 U in Miramichi for your grocery needs, and good Cuban cigars to celebrate getting back to the rivers. Drop by Mac's Seafood Market to get fresh-cooked lobster and all your seafood needs!
[wp_bannerize group="doug7″]
ANY FINANCIAL CONTRIBUTIONS TOWARD HELPING WITH THIS COLUMN ARE GREATLY APPRECIATED. Click here to donate now. A SPECIAL THANKS to all who made contributions last season.
If you would like to sponsor this column, give us a call at (506) 352-7668 or email .
Thought for the Week: "A woman who has never seen her husband fishing, doesn't know what a patient man she married !"Anonymous
From the Internet:
I LEARNED FROM FISHING:
1. There is no such thing as too much equipment.
2. When in doubt, exaggerate.
3. Even the best lines get weak after they have been used a few times.
4. Sometimes you really have to squirm to get off the hook.
5. The fishing is always better on the other side of the lake.
6. Good things come to those who wade.
~~~~~~~~~~~~~~~~~~~~~~~~~~~~~~~~~~~~~~~~~~~~~~~~
Dear Doug:   Great column, nice update.  Great to hear more fish in rivers.  I was away last week in NL where one can still fish & enjoy a fresh salmon meal, & nobody "owns" any water.  Re your survey – good idea.  For what it is worth, I did not buy a license this year because of the regulations.  I support conservation, but not catch & release, which by present rules, is, in my opinion, torturing, or at very least, stressing fish for pleasure & to support the resort/guide industry.
B. Rendell
Miramichi
~~~~~~~~~~~~~~~~~~~~~~~~~~~~~~~~~~~~~~~~~~~~~~~~
Hope you enjoy this blog post…it is chock full of salmon pics and videos after some great days on the Miramichi.  And I'm tickled to report that my blog has now had more than 100,000 visitors since I started it a couple years ago.  Woo-hoo!
http://theriverscourse.blogspot.com/2015/07/miramichi-salmon-camp-july-2015.html
Very best,
Gary Tanner
Atlantic Salmon Federation News, Friday, July 24, 2015
ASF RIVERNOTES – Miramichi Dodges Heat Closures
~~~~~~~~~~~~~~~~~~~~~~~~~~~~~~~~~~~~~~~~~~~~~~~~
Most of the cold water pools are open again on the Miramichi, thanks to some rain, and cooler night temperatures. Plus increased grilse returns in Newfoundland.
http://atlanticsalmonfederation.org/rivernotes/
ASF RESEARCH BLOG Update
~~~~~~~~~~~~~~~~~~~~~~~~~~~~~~~~~~~~~~~~~~~~~~~~
ASF's biologists are preparing to start retrieving the acoustic receivers to download information on the movements of smolts. It is all part of having the rivers and Gulf of St. Lawrence "wired" in this major ASF research effort.
http://asf.ca/research-in-the-field.html
Salmon Tags Found Across North Atlantic Help Researchers
~~~~~~~~~~~~~~~~~~~~~~~~~~~~~~~~~~~~~~~~~~~~~~~~
Pop-off tags attached to wild Atlantic salmon are sending data to satellites after several months – but have also been discovered after drifting to Ireland and Greenland.
http://asf.ca/salmon-tags-found-across-north-atlantic-help-asf-researcher.html
A Video from CTV Atlantic on the Salmon Satellite Tags
~~~~~~~~~~~~~~~~~~~~~~~~~~~~~~~~~~~~~~~~~~~~~~~~
ASF's Biologist Graham Chafe explains how the tags work and ASF's President Bill Taylor discusses the reasons for needing to follow salmon to their distant feeding grounds.
http://atlantic.ctvnews.ca/video?clipId=663756
Plans for Scottish Salmon Coastal Net Catching Ban
~~~~~~~~~~~~~~~~~~~~~~~~~~~~~~~~~~~~~~~~~~~~~~~~
The Scottish Government is proceeding with plans to better control the harvest of Atlantic salmon in Scottish waters.
http://asf.ca/plans-for-scottish-salmon-coastal-net-catching-ban.html
Reminder – Send Your Live Release Images into the Live Release Contest
~~~~~~~~~~~~~~~~~~~~~~~~~~~~~~~~~~~~~~~~~~~~~~~~
Check out full details of ASF's 2015 Live Release Photo Contest.
http://asf.ca/2015-asf-live-release-photo-contest.html
Until next week
TIGHT LINES
DOUG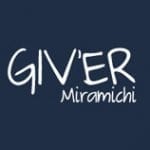 Giv'er Miramichi is about "What's up, what's new, what's happening". We are focused on building people up, supporting one another and celebrating our successes.