Book Review: "Wake the Stone Man" by Carol McDougall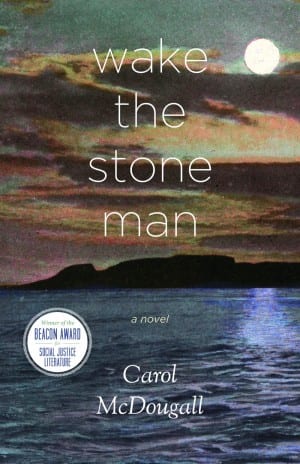 by James M. Fisher, The Miramichi Reader
Wake the Stone Man (2015, Roseway Publishing) is Nova Scotia author Carol McDougall's latest novel and it is a very thought-provoking one. It won the 2013 Beacon Award for social justice literature, which is a prize for an unpublished novel.
The issue of the mistreatment of Aboriginal children in residential schools set up by the Canadian government almost 100 years ago has been in the news for many years now as new facts come to light and the survivors are telling their stories. In 2008, Prime Minister Harper issued an official apology to the aboriginal peoples of Canada.
Wake the Stone Man is a story of love, friendships and family that will appeal to readers of all ages; young adults included. The main characters of the story are Molly Bell and Nakina, who is Ojibwe, and a survivor of the abusive residential school system.
Synopsis
The setting of Wake the Stone Man is in the mid-sixties to the mid-seventies, when the girls are about 12 years old in the fictional town of Fort McKay Ontario on Lake Superior. Fort McKay is watched over by the "Stone Man" or the "Sleeping Giant" as it is actually known by. The silent Stone Man figures prominently throughout the book.
Molly first encounters Nakina through the fence of  St. Mary's residential school as she makes her way to ballet class. Nakina is apparently trying to climb the fence in an attempt to escape, only to be caught by a nun and flogged with a leather strap. Horrified, Molly rushes on to her class, but the image of Nakina on the fence haunts her and she wants to meet her again to find out why she wanted to escape. It would be two years before they would meet again, when they start high school together. They soon become fast friends and Nakina becomes part of Molly's family.
As for Molly, she is an only child and most people think her strange (because she doesn't talk much) so she kind of melts into the background and becomes a keen observer of people and life in general in and around the industrial town, which is slowly becoming a down and out place due to factory closures and changes in the grain shipping industry. Molly decides that Fort McKay is not where she wants to spend her life and sets her sights on places beyond the horizon. She wants to escape Fort McKay just as much as Nakina wanted to escape St. Mary's that day.
Over the next few years, Molly silently witnesses (like the Stone Man) the abuse and racism directed toward aboriginal people, Nakina being no exception. Soon time and other incidents separate the two friends, and Molly loses track of Nakina as the two move around the country, but eventually meet again, both becoming very changed people in the intervening years.
Waking the Sleeping Giant
I started off not liking the book very much. I found the sentences very short, the phrasing abrupt and therefore irritating to read after a chapter or two. Then I recalled that since the narrative is in the first person, and Molly was only eleven at the time, Ms. McDougall was writing in the "voice" of a young person and thankfully her voice does mature as the story goes on. As I continued reading, I couldn't help thinking of another book I recently read, Drive-by Saviours by Chris Benjamin, whom Ms. McDougall thanks in her acknowledgements for giving her a "stronger voice". Very apropos, for Molly herself is a strong character and gets even stronger (but not always sure of what she wants) as she faces tragic events almost from the beginning of the book.
I mentioned earlier that the Stone Man figures prominently throughout the book. As it is a constant geographical feature for Fort McKay-ers, it is a spiritual one for the Ojibwe people (and, in a way for Molly too). As Molly writes:
"The Stone Man wasn't just geology or mythology. To me he was personal: geology gives him structure, mythology gives him story. He is a wonder of the world and a wonder of my world. Always present, ever watching, ancient wisdom."
Molly often has dreams of waking the Stone Man, often when something is bothering her, or a major event has taken place in her life. It is the Stone Man she turns to for solace and guidance, at least in her dreams. Near the beginning of the book she says about the sleeping Giant: "When you grow up in Fort McKay, the Giant gets under your skin and inside your head."
Conclusion
This is a book that as I said earlier, evolves as Molly matures and progresses through her own life. It may seem at times predictable, but just seeing how Molly handles life's situations has the power to make us look at how we ourselves might have reacted. It also helps us to see that being a silent witness to any type of social injustice is no longer acceptable. We need to wake the Stone Man within us all. I can recommend it to both male and female readers as a very good read, and one that will leave you thinking for a long time after. There are even notes for a book club discussion at the back of the book.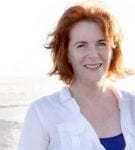 Carol McDougall was born in Northern Ontario and has been active in the Nova Scotia writing community for many years. In 2005 she was awarded the Mayor's Award for cultural achievement in literature and in 2010 she received the Progress Woman of Excellence Award for the Arts. Carol's work includes writing for children, non-fiction, and fiction. In 2013 Carol received the Beacon Award for Social Justice Literature for Wake the Stone Man, a novel about friendship and forgiveness, which was inspired by her northern roots.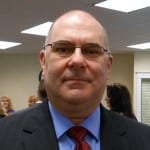 James M. Fisher lives in Miramichi. James is an ardent reader whose aim is to highlight New Brunswick authors and publishers, as well as cover subjects of interest to New Brunswickers in particular and Maritimers in general. For more visit his website or like his page on Facebook.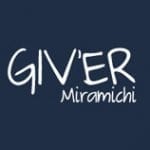 Giv'er Miramichi is about "What's up, what's new, what's happening". We are focused on building people up, supporting one another and celebrating our successes.