Outside the Box: NB Film Tour in Miramichi this Saturday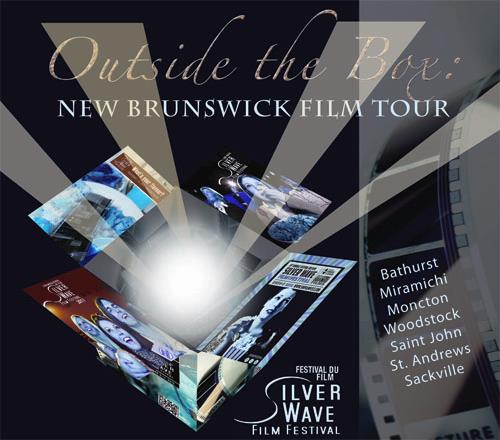 The NB Film Co-op invites you to a free screening event at NBCC-Miramichi this Saturday February 13th beginning at 7 pm. Come see award-winning New Brunswick short films, meet NB Film Co-op staff, learn how to get involved in filmmaking locally, and discover how to submit films to the Silver Wave Film Festival.
Outside the Box is a provincial film tour comprised of the best films screened at the Silver Wave Film Festival over the past five years. The tour has been made possible by a grant from the Province of New Brunswick's Department of Tourism, Heritage and Culture and through the generous support of local sponsors in the communities hosting these screenings. In Miramichi, the NB Film Co-op is delighted to be partnering with NBCC-Miramichi.
Origin of the Silver Wave Film Festival
Due to a lack of exhibition opportunities for local media artists to showcase their work, the New Brunswick Filmmakers' Co-op launched a provincial film screening event in 2001 called the Silver Wave Film Festival. The initiative received universal acclaim from participants delighted at the audience engagement with their work and the collegial nature of the gathering of filmmakers from around the province.
Besides undertaking the annual Silver Wave Film Festival, the Film Co-op is also involved in many other filmic activities. It offers film-training workshops in Fredericton, Saint John and Moncton. It houses a full range of professional filmmaking equipment available to its membership base, which spans the entire province. It carries out several production programs including a 48 hour film competition and provides cash grants and equipment deferrals to projects year-round. Based in Fredericton, the Co-op is eager to help emerging and established filmmakers produce locally-based films, and see the development of thriving communities in all corners of the province.
NB Film Co-op's Outside the Box Film tour stops in Miramichi this Saturday, February 13th beginning at 7 pm in Lecture Theatre A-1145, at NBCC Miramichi's Main Campus, 80 University Avenue, in Chatham.
Films to be Screened
Still Fishing: Beyond the Escuminac Disaster – (Documentary), 28 min, Andrew King, Miramichi, 2014
Hold Fast – (Drama), 13 min, Arthur Thomson, Fredericton, 2011
The Bannisters – (Drama), 13 min, Dan Thebeau, Dieppe, 2013
S.W.I.T.C.H. – (Comedy), 16 min, Jean-Pierre Desmarais and Kathy Gildart, Cocagne, 2012
Life signs – (Video Poem), 3 min, Cat LeBlanc, Fredericton, 2014
Honore ton Erreur comme une intention cachée – (Comedy), 7 min, Emmanuel Albert, Annie France, Moncton, 2014
About NBCC
With over 90 programs and six campuses across New Brunswick, New Brunswick Community College (NBCC) is a provincially-recognized, public post-secondary institution reputed for producing skilled, knowledgeable graduates who are contributing to the Province's socio-economic prosperity. NBCC offers students one- and two-year certificate and diploma programs. Find out more by visiting: www.nbcc.ca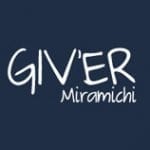 Giv'er Miramichi is about "What's up, what's new, what's happening". We are focused on building people up, supporting one another and celebrating our successes.