Love in the Hallways: Hospice Day Program Huge Success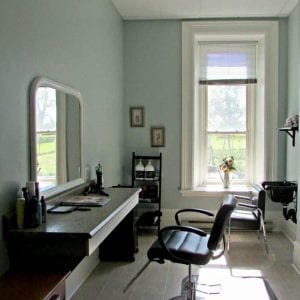 by Kellie Underhill
When you enter the home of Hospice Miramichi at 14 Howard Street in Chatham the first thing you might notice is an overwhelming sense of calm. You might release a huge sigh and feel your shoulders loosen as stress leaves your body and you relax into the peace of the hallway. This is a good atmosphere for the kinds of activities that have been happening here recently. This summer Hospice Miramichi launched a groundbreaking new Hospice Day Program that is the first of its kind in Atlantic Canada.
"Although donations are gratefully accepted, our program is completely free of charge for our clients," says Community Coordinator Joyce Leblanc. "Our clients all have been diagnosed with progressive life-limiting illnesses such as MS, Cancer, Huntington's Disease, Parkinson's Disease, Heart Disease and Stroke, just to name a few."
Joyce, an LPN of 21 years who also has an advanced palliative certification, assesses potential participants first before they are accepted into the program. The program runs Mondays, Wednesdays and Thursdays from 10 am to 3 pm. Everything is either donated, run by volunteers or paid for by Hospice Miramichi so there is no onus on participants to pay for any services. Donated services have included a professional hair dresser, massage therapist, chair yoga, pottery, knitting, art, music, wood working and more.
"We offer three days a week filled with activities of all kinds," Joyce says. "We provide a home cooked meal and snacks. We have an artistic consultant, hair salon, as well as a volunteer from the local art community, the Clay Cafe and the Miramichi Senior Sawdustmakers. We have also been quite fortunate to have local musicians volunteer their time to play and sing for our clients. We have had the Country Tornadoes, Charles Hachey, Bill Mullin and of course our very own Executive Director Connie Doucet along with her very talented singing partner Paul McGraw."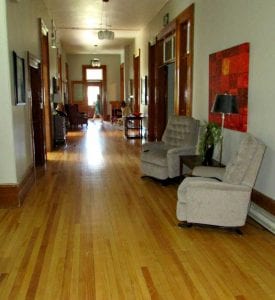 For participants whose diseases generally isolate them in their homes, this program is a very welcome change to their weekly routines.
"This is a service that is so desperately needed in our community," Joyce says. "I love seeing participants smile. They can't get enough."
"Our Day Program is the best kept secret on the Miramichi," Executive Director Connie Doucet adds.
Death is not a topic that people like to talk about but for those who have been diagnosed with life-limiting illnesses the concept of death becomes very real. These individuals can't control their disease, however they can control how they live with the disease. The earlier in the illness trajectory that Hospice can provide support services either at home through their Outreach Program or on site with Day Hospice the more they are able to give them back autonomy in making decisions on how they want to live their life. This control has the potential to reduce anxiety.
"We focus on the person, not the disease. We focus on living," Connie says. "We all need to be living like we are on a timeline. For our participants their future is not down the road it is in front of them. In the end, all any of us wants is to feel like we mattered, we made a difference, and we won't be forgotten." The items participants have made with their own hands and gifted to family ensures that this will be the case.
Doug McLenaghan is one participant who has taken the opportunity to make gifts for his son.
"I've made things I never thought I would," he says. Clay Cafe came and he made a cup and an elephant. There was an art class and he painted flowers. Doug like most of the participants had never artistically painted anything before. "We all put on canvas what was in our minds and it was all amazing," he says.
Before the Hospice Day Program started Doug admits he didn't have much of a life. Living on his own with his cat and not being able to get out much, his daily routine included a lot of naps. When he first started with the Day Program he didn't know what to expect and wasn't sure he would like it much, but now he comes every day. "It gives me something to look forward to," Doug says. "There's always something to do, like play cribbage. It's turned my life around."
Participants get to occupy their minds with fun things, make new friends and enjoy services like having their hair done by a professional stylist.
"I'm so happy to be here," Doug says. "We laugh a lot. I have nothing but high regards for the program. Connie and Joyce are amazing. All the volunteers do everything they can to make our days good. Everybody loves each other."
The first day he attended they did chair yoga, which was an activity he and many others had never tried before. During the summer they had some very young volunteers including Travis, a boy around 12 years old, who played checkers with Doug. "They were great kids," he says.
"They did everything from carrying desserts and getting drinks to playing cards and checkers with us."
One afternoon when they had music everyone started dancing including a new woman participant who was there for the first time. Doug remembers how she suddenly caught herself and turned around with tears in her eyes, "she said she forgot about the cancer."
Joyce remembers that day very well too. She herself is a cancer survivor and understands the benefit of experiencing moments where you forget you're sick. She was diagnosed and underwent treatments when she was a young single mother of three children. "I've walked a mile in their shoes. I understand how they feel," she says. "We don't look at the illness, we look at the person. It's not the end, they aren't alone anymore."
The Day Program is already making a difference in participants lives. They've become a tight knit family. Participants are given hope, a sense of belonging and encouragement. They can accommodate more participants so now Joyce is reaching out to spread news of the program to the community.
"It's a bilingual service," she says. "We are equipped for people in wheelchairs. For those individuals who are unable to drive, we will arrange transportation with Miramichi Acessible Transit at no charge to the participants."
Hospice services can be provided to any individual living in the Miramichi or surrounding areas including Baie Ste Anne, Nequac, Rogersville, Blackville, and Sunny Corner.
The Hospice Day Program is Phase Two of a three part plan to bring hospice to the Miramichi. The first phase, the Hospice Outreach Program, was introduced to the community in June 2013. The third phase is to open a 10 bed residential hospice in the next few years, a place staffed with professionals where people in the final three months of their lives can experience death naturally in a home like environment. Bringing hospice to Miramichi is a concept Connie has thought about for a long time. "It's exactly the way I envisioned it to be," she says. "It's a joy to come to work when you don't think you're working. I'm surrounded by people who share this passion."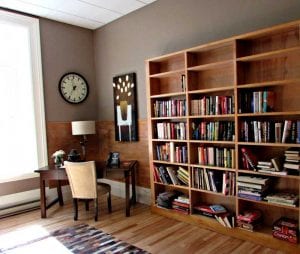 Joyce too is very passionate about what she does. "I'm very fortunate to work with Connie. It's a good match," she says. For the participants in the Hospice Day Program Joyce provides a bit of security. She is the first person they see when they arrive and the last person to hug them as they leave. About once a week she even puts on an apron and heads into the kitchen to prepare one of her home cooked comfort meals for them.
"Their smiles make all the difference," she says. "It never hurts to give."
There is a great feeling of love among participants, staff and volunteers.
"I hope this program works it will benefit a lot of people. We miss each other when we don't come one day. We're like family," Doug says. "They make you feel so at home here. There's love in these hallways."
Hospice Miramichi relies on donations and fundraising to cover operating costs. Chase the Ace is their big weekly fundraiser and proceeds from the Hospice Shoppe are ongoing, but they also have a number of other fundraisers like a recent Sip n Paint evening, Angels Remembered, Home for the Holidays, A Taste of Chocolate coming up in February, and the second annual family day and butterfly release in the spring. Tax receipts are available for monetary donations over $10. Donations can also be made at funeral homes in memory of loved ones. As well, Connie encourages community groups and service clubs to fundraise on their behalf. "The Kinsmen Club of Miramichi recently held a Daddy Daughter Dance and all proceeds came to us. It was greatly appreciated."
For more information about Hospice Miramichi's programs or if you would like to have a presentation about hospice given to your group please visit their website at www.hospicemiramichi.com, email or phone 773-7607.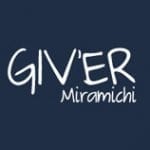 Giv'er Miramichi is about "What's up, what's new, what's happening". We are focused on building people up, supporting one another and celebrating our successes.