Miramichi Chamber Annual Curling Bonspiel in March
This year's curling bonspiel will be held on Friday, March 23 at 1 pm.
The Annual Miramichi Chamber of Commerce Curling Bonspiel will be held this year on March 23 at 1 pm at the Miramichi Curling Club. The Curling Club will be offering free instruction to newcomers to the sport prior to the start time!
How to Register: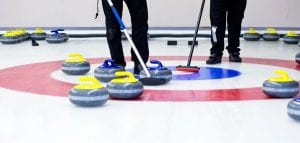 ONLINE:  www.miramichichamber.com/chamber-annual-curling-bonspiel-march/ 
PHONE: Call 622-5522.
Cost: $ 200 per team of 4 players. Guaranteed 3 games of 4 ends, snacks , and a chance to win lots of great prizes!
This post appeared first on Miramichi Chamber of Commerce.