Are Plastic Bags Recyclable?
By Greater Miramichi Regional Service Commission – Solid Waste Services
Did you know that soft plastics such as shopping bags, bread bags, frozen food bags, plastic wrap and chip bags are not recyclable in the Residential Curbside Recycling Program?
Soft plastics can cause mechanical breakdowns at the sorting facility resulting in delays. The current market conditions are not sustainable for soft plastic recycling.
Many of the materials we throw away can be recycled. Recycling conserves natural resources using less energy and raw materials to produce new products. Recycling helps protect the environment, removes harmful substances from the waste stream, diverts waste from the landfill and extends the life of the facility.
Some soft plastics such as bags may be identified as a #4 or #5 plastic but are not accepted in the recycling cart. The only EXCEPTION to soft plastics is that shredded paper must be deposited in a tied transparent bag. All other plastic bags including bread bags, food storage bags, flyer bags (don't forget to recycled the flyers), can be disposed with garbage.
Recycling Bins at Local Grocery Stores
Instead of disposing of plastic shopping bags, consider returning them to participating retailers (such as local grocery stores) to be recycled through their program. Other alternatives include reusing the bags or donating them to local charitable organisations. Avoid using plastic produce bags by purchasing or making your own mesh/cloth bags.
Pick-up your free reusable shopping bag at the Greater Miramichi Regional Service Commission – Solid Waste Services office located at 505 Old King George Hwy, Miramichi West.
For more information download the Recycle Coach app or visit our website at www.greatermiramichirsc.ca
Posted by: Giver Miramichi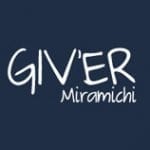 Giv'er Miramichi is about "What's up, what's new, what's happening". We are focused on building people up, supporting one another and celebrating our successes.