Sovereign's Medal for Volunteers Recipient – Joseph René Réjean Smith, CD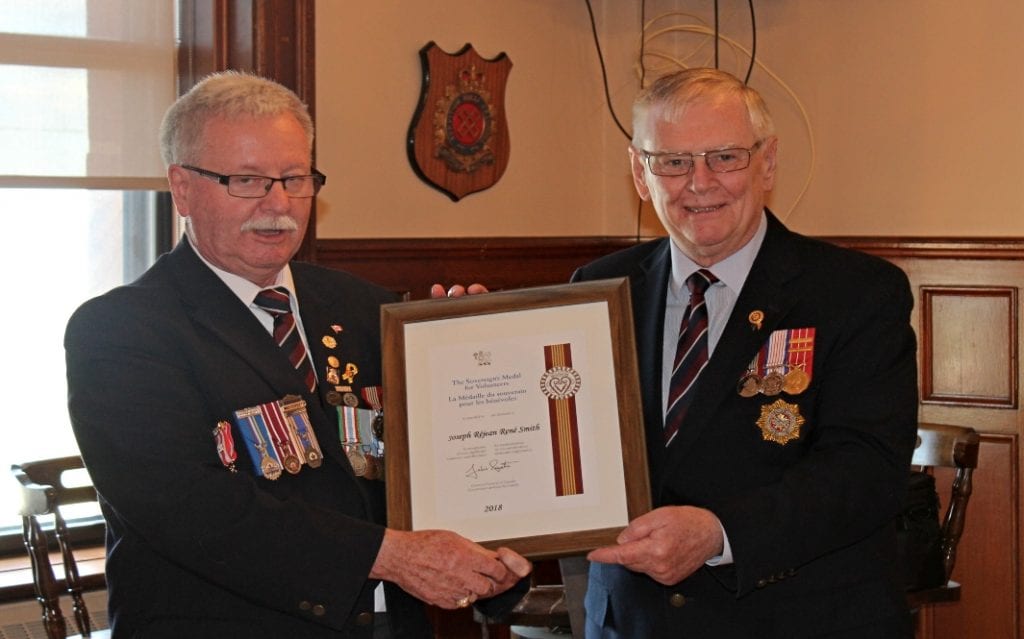 René Smith receives the Sovereign's Medal for Volunteers
René Smith, Royal Canadian Legion Branch # 3 Chatham member recently received the Governor General of Canada, Sovereign's Medal for Volunteers.
Royal Canadian Legion Branch # 3 Chatham congratulates Comrade Smith on receiving this prestigious recognition of his volunteer service.
The Sovereign's Medal for Volunteers is a Canadian decoration intended to honour volunteers who have made a significant and continual contribution to their community, either in Canada or abroad.
It is an honour awarded to Canadians with long serving, voluntary commitments to their community.
"It recognizes the exceptional volunteer achievements of Canadians from across the country in a wide range of fields and pays tribute to the dedication and commitment of volunteers. They embody the caring country we aspire to build."
Major René Smith is the Regional Manager for the North-East New Brunswick with the New Brunswick and Prince Edward Island Division since November 2011.
He has served 33 years with the Canadian Armed Forces as a Finance Officer, holding numerous Comptroller positions including international deployments to the Golan Heights and Cyprus.
Throughout his military career his volunteer contributions in the military community and at large were highly recognized.
He was always giving time to others.
Upon retirement, he volunteered his time with the Federal Superannuates National Association first as Treasurer in 1998 and the Association President for 13 years.
He is currently the President of the Miramichi Branch.
He volunteered his time to serve as the Treasurer and a Member of the Board for Miramichi Adult Learning; served on the Board of Directors for Celebrate Canada Day in Miramichi; the Miramichi Multi-Cultural Association; a Member of the Miramichi Planning Commission and also a three year term as a Councillor for the City of Miramichi.
He is also a local Legion Service Officer assisting many veterans to obtain their rightful benefits from Veterans Affairs Canada.
His selfless dedication to their cause is often understated.
Major Smith has contributed countless hours of exemplary volunteer service to various groups in a number of leadership roles that epitomize the concept of selfless service to one's community.
He is an 'unsung hero' in his commitment to veterans, both through his leadership and support roles in the Canadian Corps of Commissionaires and the Royal Canadian Legion.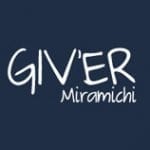 Giv'er Miramichi is about "What's up, what's new, what's happening". We are focused on building people up, supporting one another and celebrating our successes.