Summer Reading Club in Miramichi

What is the Summer Reading Club (SRC)?
The SRC is a non-competitive reading program offered through public libraries in New Brunswick. The goals of the club are to promote a love of books and reading and to encourage children to visit and use their public library.
How to participate in the Summer Reading Club:
Visit your library or register online through the library website: http://gnb.ca/publiclibraries
Registration is open to all children in New Brunswick. For children who cannot yet read themselves, their parents (or guardians) can register them and read to them. Registration for the program is FREE. Set a reading goal with your child and encourage them to read for 20 minutes per day
Summer Reading Club Programs
Your local library will be offering free programs for children of all ages throughout the summer. Contact your library to find out more about story times, craft programs and more!
Chatham Public Library, 24 King Street, Miramichi, 506-773-6274
Tuesday and Thursday, 10am-5pm & 6-8pm
Wednesday, Friday, and Saturday, 10am-12:30pm & 1:30-5pm
Newcastle Public Library, 100 Fountain Head Lane, Miramichi, 506-623-2450
Tuesday and Wednesday, 10am-8pm
Thursday, Friday, and Saturday, 10am-5pm
Médiathèque Père Louis Lamontagne, 300 Beaverbrook Road, Miramichi, 506-627-4084
Monday, Tuesday, Thursday, Friday – 9am-1pm & 2-5pm
Wednesday, 12-5pm & 6-8pm
This article originally appeared in the 2019 Summer Issue of Giv'er Miramichi magazine.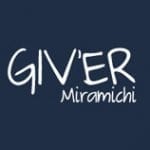 Giv'er Miramichi is about "What's up, what's new, what's happening". We are focused on building people up, supporting one another and celebrating our successes.