Blackville Foodland Hosting 2nd Annual Big Bike Run and BBQ
Blackville Foodland is bringing the Heart & Stroke's Big Bike back to Blackville again this year for their second annual Big Bike Run.
The run kicks off at Foodland on Friday, September 13th, 2019 at 9:30am. Bikers will ride down Main Street to Hooked N' Cooked and back.
One bike. 30 seats. 20 minutes. 2kms. One great team working to create more survivors!
The Heart&Stroke Big Bike is a team event geared towards companies, community organizations and groups.
Teams are made up of 29 enthusiastic riders who together commit to raise $1500 or more to support heart disease and stroke research.
On event day, one of the Big Bike drivers will accompany you as you pedal through our village and celebrate your accomplishments!
Each rider will collect pledges.
If you, your coworkers or group would like to participate on the run, please contact Naomi Savoie at 843-9001 or 480-1568.
As part of the fundraising efforts, a BBQ will be held on Friday, August 30th, 2019 at Foodland beginning at 11:00am.
Tickets will also be available to purchase for a chance to win one round trip flight for two to any Westjet destination.
Tickets are $5 each or 10 for $25. Draw will take place on October 15, 2019 and tickets must be used by September 30, 2020.
100% of funds raised support the Heart and Stroke Foundation of New Brunswick.
To view photos from last year's event, click here: https://www.villageofblackville.com/blackvilles-big-bike-run-raises-2700-for-heart-stroke-foundation/.
The post Blackville Foodland Hosting 2nd Annual Big Bike Run and BBQ was published by Les McLaughlin and first appeared on the Village of Blackville's website at: https://www.villageofblackville.com/blackville-foodland-hosting-2nd-annual-big-bike-run-bbq/?fbclid=IwAR3tLOK1-zUTQ8S5Hppt3MKnNBgElP8nPLChFMEuVRXCh1VUZAtSN6txqq8
It can be "viewed" and "liked" on the following Facebook pages at:
Village of Blackville – https://www.facebook.com/blackvillenb/posts/1630521970417589
Memories of Blackville – https://www.facebook.com/blackvillememories/posts/2348640248517209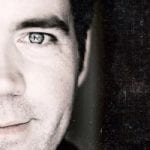 Les McLaughlin has been a website developer with MCG Media since 2003 and a long-time community ambassador of the village of Blackville.