There Ain't No Place We'd Rather Be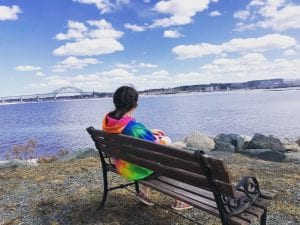 We are an extraordinary adventurous family who left our roots in Saskatchewan in July 2019 for an adventure of a lifetime.
We took time to learn a little bit in each province as we rolled through with our camper trailer in tow. Once we got to Miramichi we enjoyed visiting family and friends so much we just couldn't leave. Our original intentions of continuing our travels for a year were turned sideways and upside down when our world changed so suddenly in 2020. We bought a house and decided to make New Brunswick our new place to call home.
The forces of Miramichi have been pulling us in for years since our first visit here in 2015. This is an absolutely stunning community to call home. The places to explore and sights to see in the city and surrounding areas are plentiful and always leave us wanting to return. The people! We have never met a soul from the east coast of Canada we did not like – they are the friendliest people on earth. Although we have only been Miramichi residents since October we felt at "home' right away in this cozy community.
We may not have picked the best year to "travel" but we did pick the most ideal year to homeschool. When every other parent became a teacher overnight I had been practicing since September and had a pretty good routine in place! One of our exploration assignments had us out adventuring and learning aspects of photography. It was not hard for my daughters in third grade and fifth grade to use their skills to capture some beautiful sights of the city. We really enjoy being in nature and what is better than in the middle of the forest, beside the river, and waterfalls all around?!? There ain't no place we'd rather be than on the Miramichi.
Posted by: Stacy Hoffarth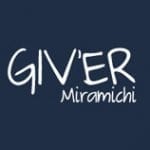 Giv'er Miramichi is about "What's up, what's new, what's happening". We are focused on building people up, supporting one another and celebrating our successes.