2023 Mighty Miramichi River Guide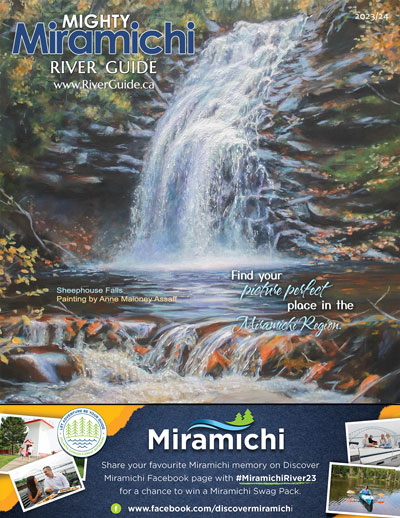 It's time to pick up a copy of the 2023/24 Mighty Miramichi River Guide!
You can grab a free copy at restaurants, hotel lobbies, gas stations, attractions and information centres in the Miramichi Region. You can find them in the Giv'er magazine racks, at these locations – Pick up a copy here.
The River Guide was started in 2005 by MCG Media (Mighty Miramichi, Giv'er Miramichi magazine). Over the years it has grown from a directory listing into a full colour tourism magazine that is of interest to both locals and tourists alike. The goal has always been to showcase the different communities in our region through photos and articles – most of which are submitted by you, the reader.
Available Online – You can also "flip through" the River Guide online at www.riverguide.ca. Share the link with friends and family living away, send it to clients or potential visitors, or share it out on social media and be a proud ambassador of Miramichi!
For more information or to obtain bulk copies, contact us at 506-773-7668.
What you'll find in this issue:
•Explore communities throughout the region •Outdoor and All-season Activities •Festivals and Events •Locally Grown Farm/Food Directory •Miramichi Through our Artists Eyes •Local Attractions and Things to Do •Where to Eat, Shop and Stay •Genealogy •Scenic Photos AND MORE!
About the Cover: Sheephouse Falls, painting by local artist Anne Maloney Assaff.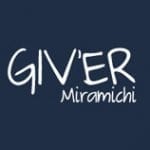 Giv'er Miramichi is about "What's up, what's new, what's happening". We are focused on building people up, supporting one another and celebrating our successes.